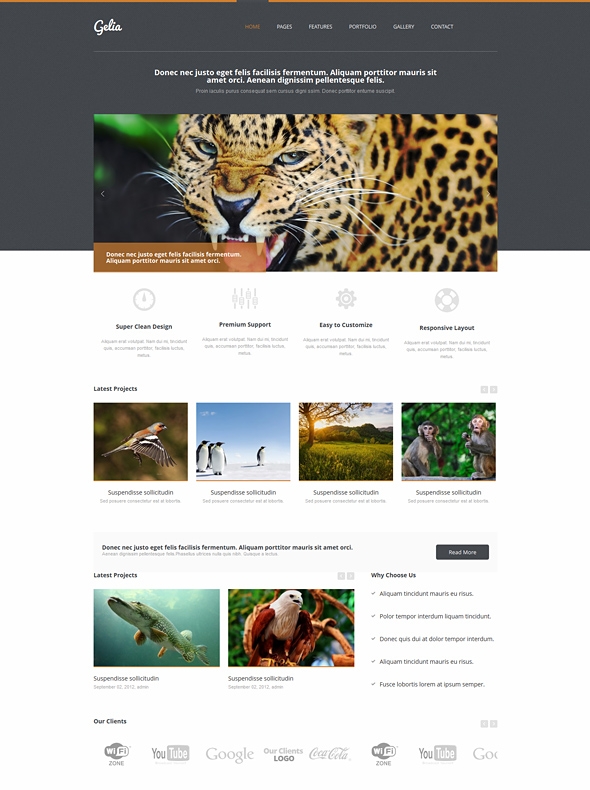 Product information
dCodes

Comes bundled with dCodes, a powerful HTML/CSS extensions library with 1,500+ shortcodes. Works locally or via a hosted CDN solution.

More
12+ Sliders

Feature your products and services with 12 jQuery sliders and multiple transition effects.


12+ Galleries

Showcase your work with 12 jQuery responsive galleries. Supports touch swiping.


Responsive Design

Pages render beautifully and work seamlessly on Desktops, Laptops, Tablets & Phones.


Web Store

Setup a simple web store & accept orders in just 10 minutes! Supports Authorize.Net, PayPal, Skrill, Google Checkout & Amazon Payments.

More
Social Media

Encourage social interactions with social media buttons & twitter feeds. Add RSS feeds, Flickr galleries, Facebook likes and more with dCodes.


Optimized

Pages are coded with the latest technologies featuring jQuery, CSS3, HTML 5 and optimized for SEO.


500+ Fonts

Pages are enhanced with Google Web Fonts/ Cufon. Select from a library of over 500+ fonts.

More
Forms & Maps

Get started immediately with contact forms ready out of the box. Includes Google maps integration.


LightBox

Display images, galleries, videos and more with the integrated responsive lightbox.


Features Overview
Related Files
$ 5.00

Premium




Download the full version of this item.
Includes all pages + pro features.
Free Support.


Download a standard version of this item.
Reduced pages & features.
No support.
To maintain template uniqueness, this template will be removed after 400 purchases.
Name:
Gelia - Responsive HTML Template
Info:

Warning: mysql_fetch_object(): supplied argument is not a valid MySQL result resource in /home/theme/public_html/p_details.php on line 463

File(s):
2 file(s), total size of 54.5 MB
If you believe this work is stolen, please contact us. We take copyright infringement & stealing very seriously.